 Video Installation by Dan O'Neill and Jimi Pantalon at Holbrooke Arts Center NY 2015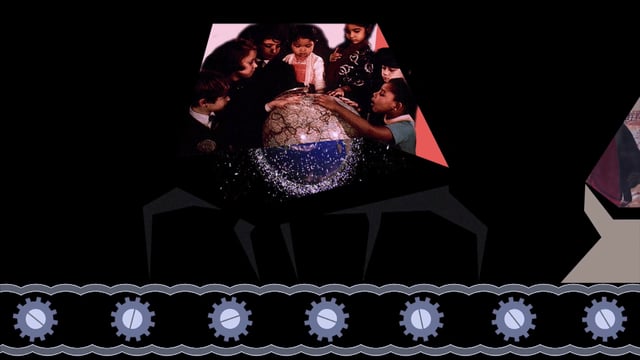 Reflecting upon humanity as viewed from deep space, Galactic Whispers explores transmission and transmutation through sculpture, video and sound. An interactive experience inspired by the launching of Voyager 1 and the premise of The Golden Record, a 12-inch copper plated phonograph record inc...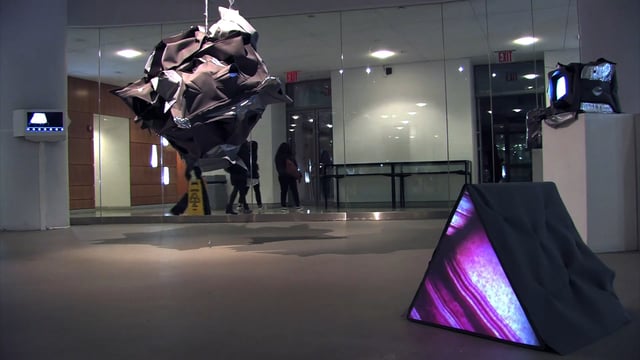 Housed within the glass walls of Long Island University's Humanities Gallery hovers a suspended form, resembling a meteor. The meteor is active from the inside, containing moving images, light, and texture. Viewers approach and peer into portholes, as they see and are seen. Certain portho... Jimi Pantalon poetry performance with live music by guitarist, Kieth Kelly @ La Mama Theatre NYC as part of Poetry Electric on Presidents Day 2016, Hosted by Jane Le Croy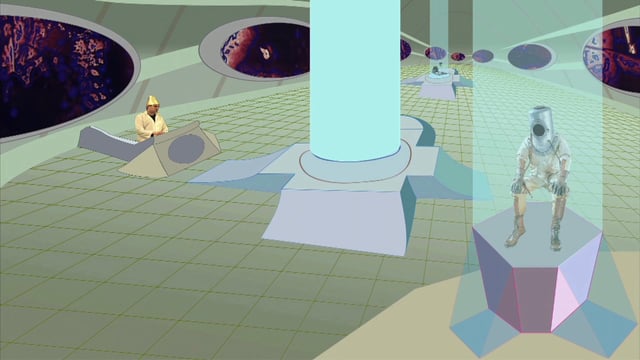 The three columns in the gallery are fashioned into media stations displaying digital drawings of an alien spaceship's living quarters integrated with live action video of its crew members. This installation examines the breakdown of stories and information in our hyper mediate...